Dental car
Worseg top smile


smokers care

Special toothpaste for smokers. Removes nicotine stains..
Extra refreshing special care for smokers

Removes nicotine and smoking deposits
Remineralization and erosion protection through Ca ++
Gentle instant whitening effect thanks to Blue Covarin *
Comprehensive caries protection: fluoride + erythritol
Excellent tartar prophylaxis
Rich care for gums, especially refreshing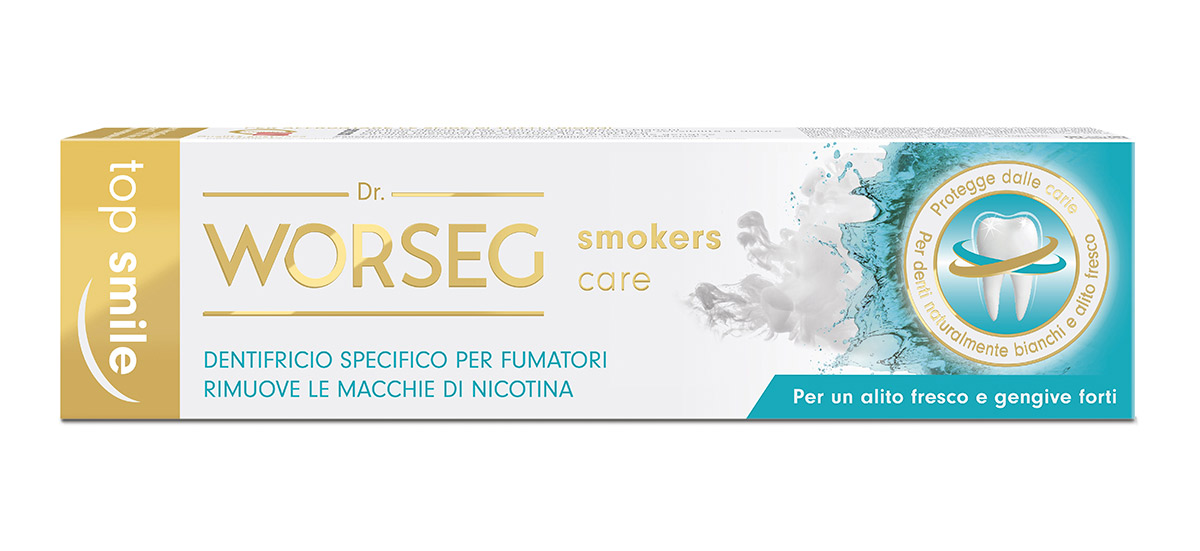 Smoking is particularly hard on teeth and gums. Discoloration occurs and the gums suffer from harmful substances and poor blood circulation.
The richly formulated smokers care toothpaste is specially tailored to the needs of smokers. Natural silicas remove stubborn deposits and Blue Covarin ensures instant temporal whitening – for brilliantly white teeth.
The combination of erythritol, fluoride and calcium for special caries protection and remineralization of the tooth enamel is unique.
Last but not least, vitamin E, allantoin, panthenol and bisabolol ensure special care for the gums.
An all-round carefree package for the care-conscious smoker.
* The lightening effect is limited in time.